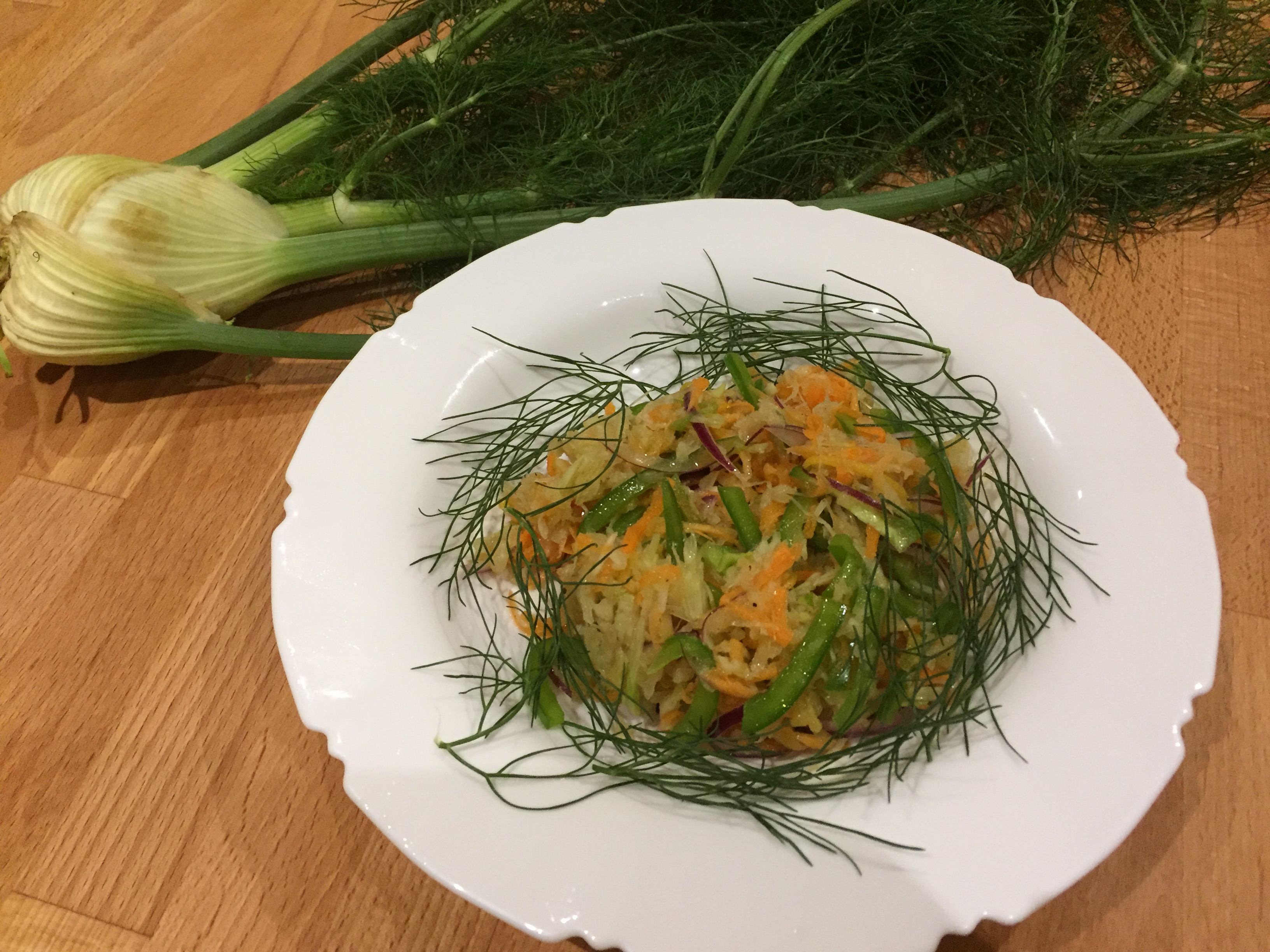 20 Sep

Lemony Fennel Slaw

Fennel is a nutrient-packed super food loaded with vitamins, minerals and fibre.  It is slightly sweet with a hint of licorice flavour.  The bulbs can be chopped and sauted with onions and garlic to add to soups, and sauces.  It is a staple in Italian cuisine.

The fronds are great for garnishing salads, and cooking fish. Cover the fish with a few stalks of the fronds to infuse that delicate flavour.

Fennel bulbs are most commonly used in salads.  Substitute it for cabbage to make a slaw.  It goes well with celery and apple in a non-traditional Waldorf Salad.

The recipe below, Lemony Fennel Slaw, doesn't take long to put together and is a refreshing change from traditional cole slaw.  Thank you to Pam Mulligan for getting me started with this!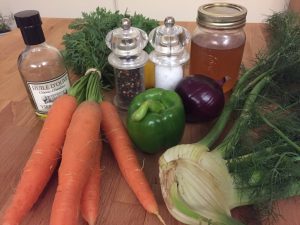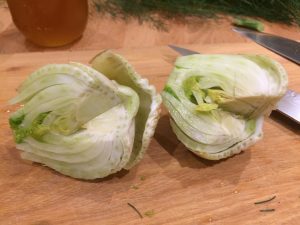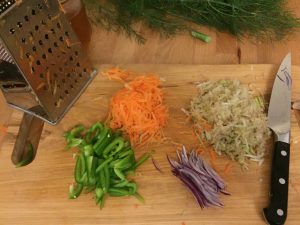 Fennel, carrots, green pepper and onion make up the slaw. Lemon, oil, honey, salt and pepper for the dressing.
Cut the bulb in half and remove the core.
Grate the carrots and fennel bulb.  Finely slice the pepper and onion.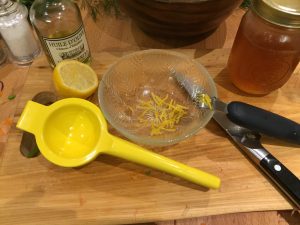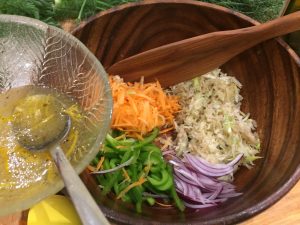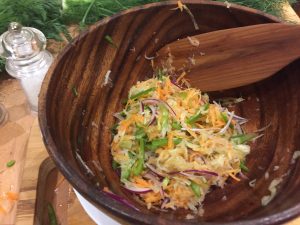 Zest the lemon, and mix with lemon juice, oil, salt and  pepper.
Add the dressing to the salad.  
Lemony Fennel Slaw
If you have a mandolin or a good food processor, use it to grate the carrots and fennel.  Otherwise, get out the old  box grater.
Salad Ingredients
1 fennel bulb – with the core removed and grated
2 carrots – grated
½ green pepper
2 Tbsp. finely sliced red onion
Fennel leaves for garnish
Dressing:
Juice and zest of half a lemon. (Zest the lemon before you cut it in half!)
2 tsp of honey
1 tbsp olive oil
Salt and pepper to taste.
Mix all the salad ingredients in a bowl.
Mix the dressing ingredients.
Stir the dressing into the salad.
Garnish with fennel leaves.