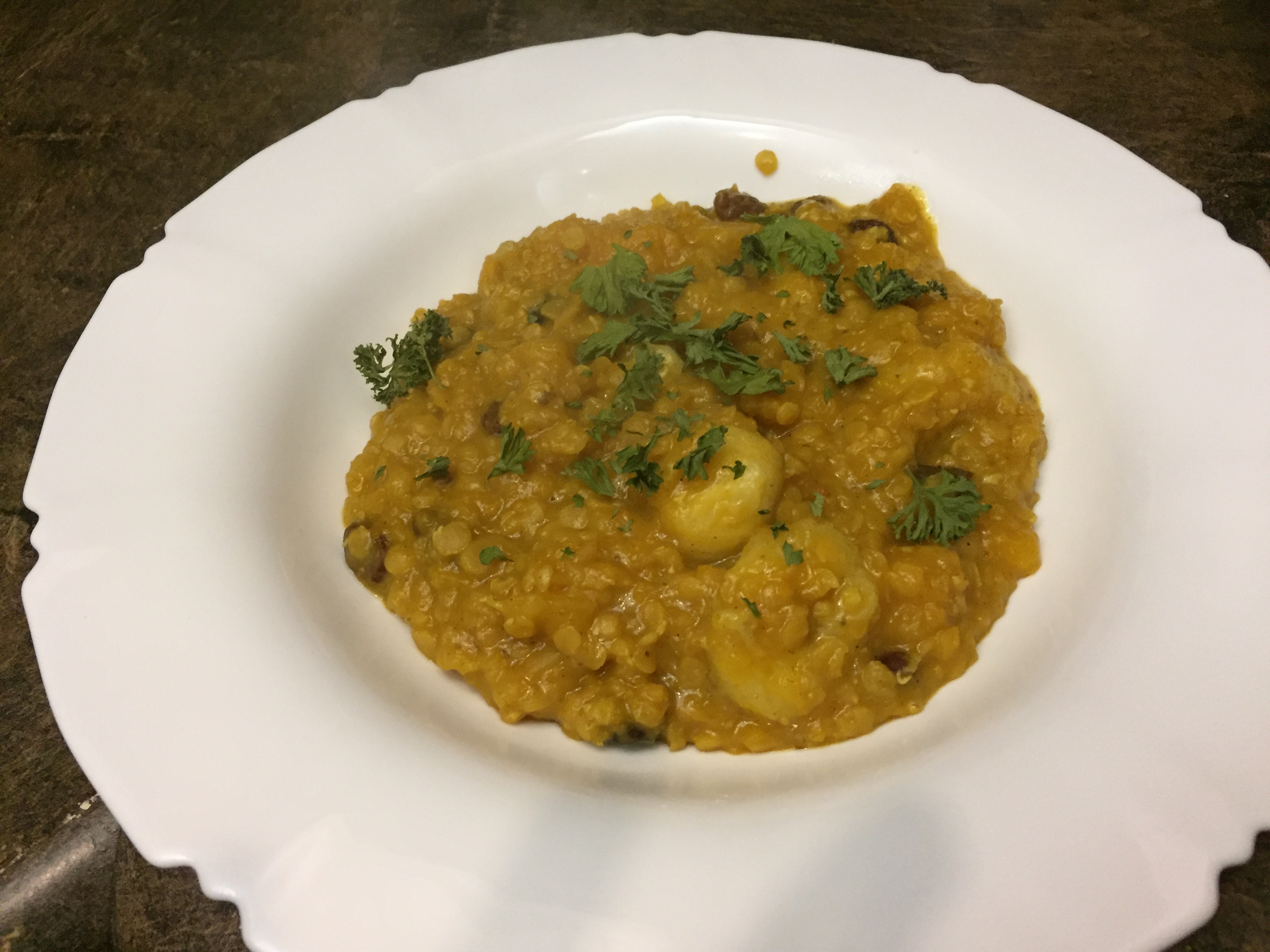 22 Mar

Butternut Squash Dal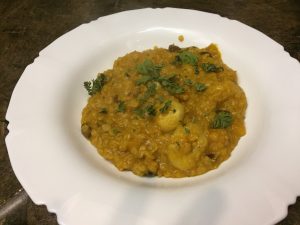 Want a one-pot, potentially vegan, nutritious, inexpensive and quick meal?
Butternut Squash Dahl fits the bill!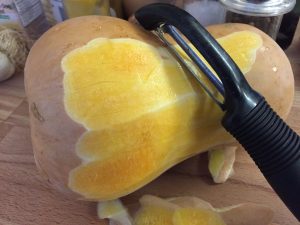 Butternut Squash is one of the winter squashes.  It has a sweet, nutty taste, that is similar, but better than pumpkin.  I prefer to cook with it rather than other squashes as it can  be easily peeled with a potato peeler.
Here's what you need: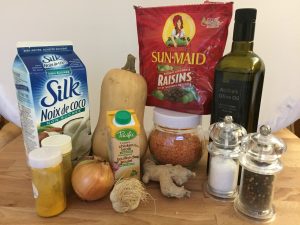 Here's what you do:
Butternut Squash Dal
1 cup red lentils
1½ cups broth or stock
1 TLDSB olive oil
1 onion chopped
2 cloves garlic minced
2 Tldsb minced ginger
2 Tldsb curry paste or powder
½ tsp salt and pepper
Pinch of chipotle or cayenne pepper
3 cups diced butternut squash
1½ cups milk (regular, or dairy-free)
Dash of allspice
½ cup raisins
¼ cup fresh parsley or cilantro (garnish)
Sort and rinse the lentils. Soak them in the broth.
Sauté onions in oil for 3 minutes
Add garlic, ginger, curry, salt, pepper, allspice and sauté 2 more minutes.
Add lentils, broth, squash and milk. Bring to a boil, then simmer.
While simmering add raisins. (I've also tried mashing a banana in.  Goes great with curry).
When squash and lentils are soft, mash lightly. Garnish with cilantro/parsley.