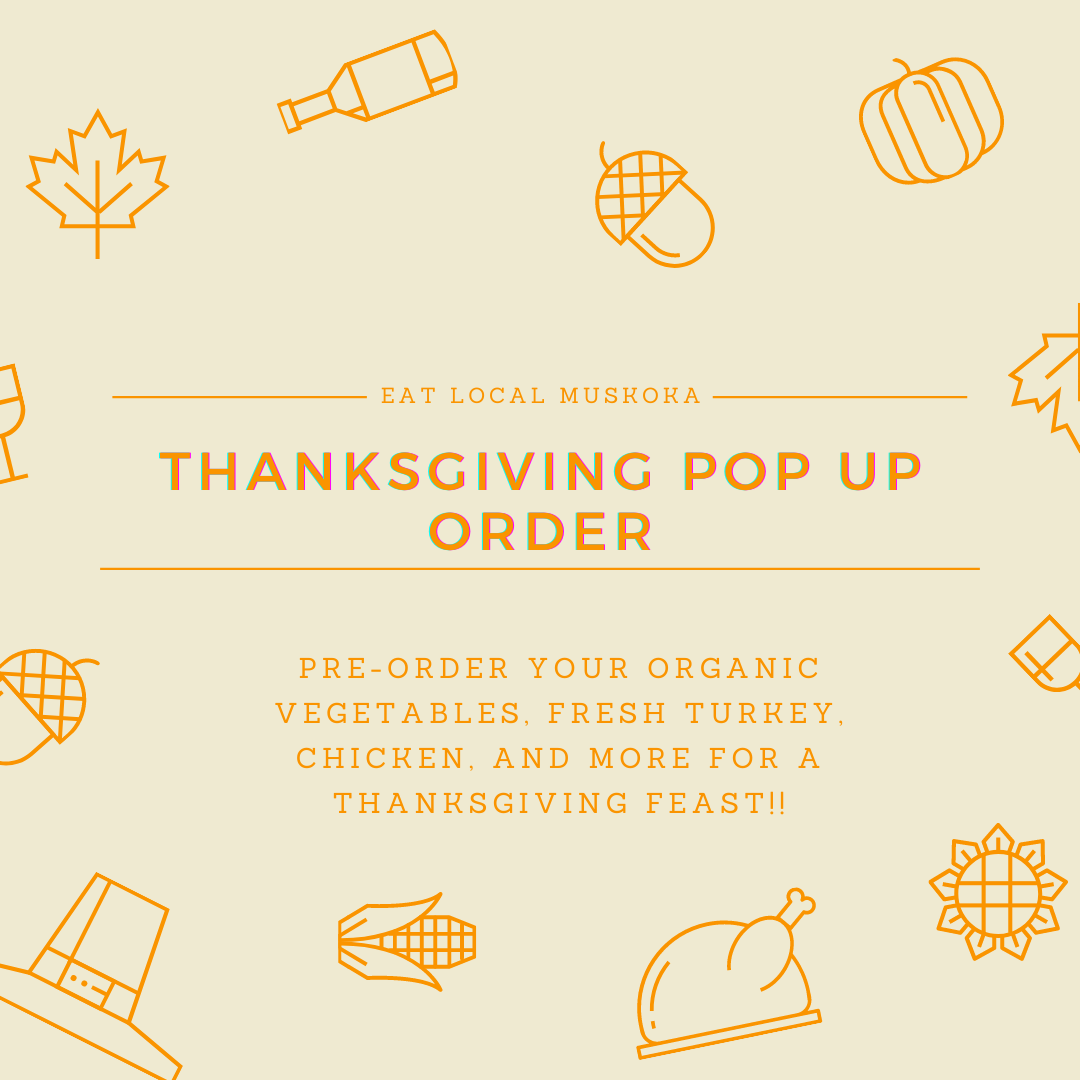 04 Oct

October 7th – Thanksgiving Harvest

We're excited to bring the highest quality of our vegetables and pasture raised meats to your table on Wednesday October 7th – fresh for Thanksgiving!

This year we'll have:
Our Root Vegetable Medley – Fresh Potatoes, Carrots, Sweet Potatoes, Beets, Delicata Squash, Garlic, and Onions for your thanksgiving harvest dinner!
Our Salad Medley – A combination of our mixed baby salad greens, bunches of kale and swiss chard, watermelon radish and carrots to make beautiful and delicious salads that will last all week!
Organically grown Apples
Fresh Turkey
Fresh Chicken
Raw Honey
We will be making a special delivery on Wednesday October 7th for everyone to share with family and friends over this special time of year. Meat orders will arrive separately on Friday October 9th – fresh from the abattoir.
It's with sincere gratitude to Colin's Market Garden, the Brenneman Family, and the Ebbersol Family that we're able to offer these this Thanksgiving!
Special requests? Let us know, and we'll see what we can do!